Shape Separator
EAE – Shape Separator widget creates various graphic shapes allowing you to separate page sections. Give your website an attractive and elegant look using different shapes to divide various sections.
Content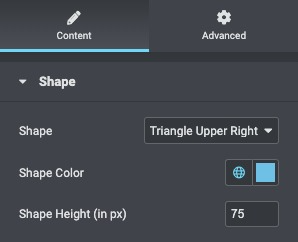 Shape
Shape: Click the dropdown to choose your Shape Divider style.
Shape Color: Choose the appropriate color.
Shape Height: Set the height of your Shape Divider.